LUXURY LODGING in the Smoky Mountains
Elite Vista Suites
Immerse yourself in the harmony of luxury and serenity in our Elite Vista Suites. Rejuvenate in the plush king-sized bed, savor the soothing ambiance of the fireplace, and let your worries dissolve in the private indoor Whirlpool tub. Marvel at the captivating mountain landscape from your balcony and welcome each day with the inspiring beauty of the surrounding peaks.
Living room & Kitchenette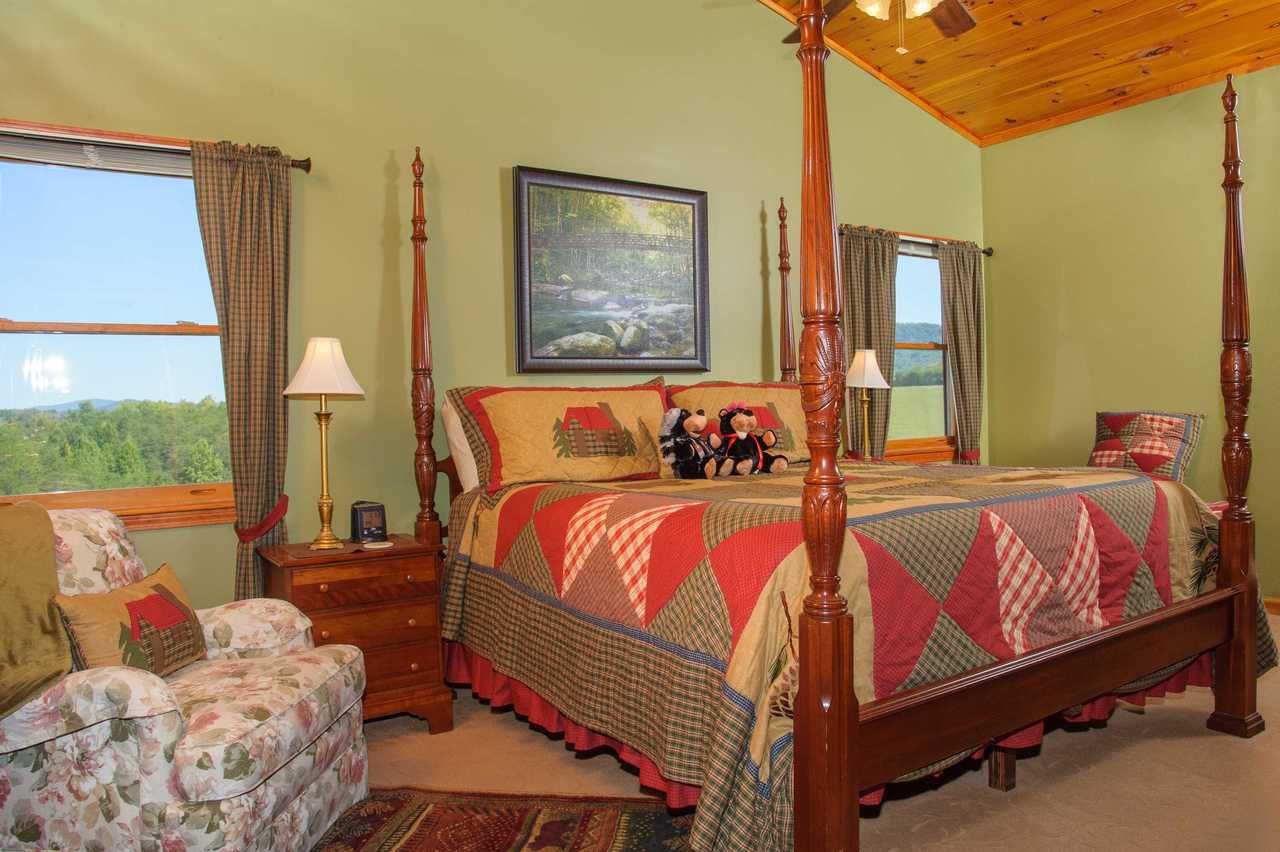 Blackberry Springs
Experience the charm of our modern Honeymoon Suite, offering a private balcony, whirlpool tub, fireplace, and stunning mountain views. Relax in the elegant mahogany bed and two-person whirlpool tub with a mountain view. The suite features a tiled master bath, cozy living room with a 50" Roku TV, DVD, and Wi-Fi, and a deck for picturesque sunrises and sunsets. Enjoy morning coffee at the bistro table, equipped with a microwave, wet bar, fridge, and coffee maker. Unwind on the cushioned front porch seating, blending contemporary comfort and charm in the Smoky Mountains.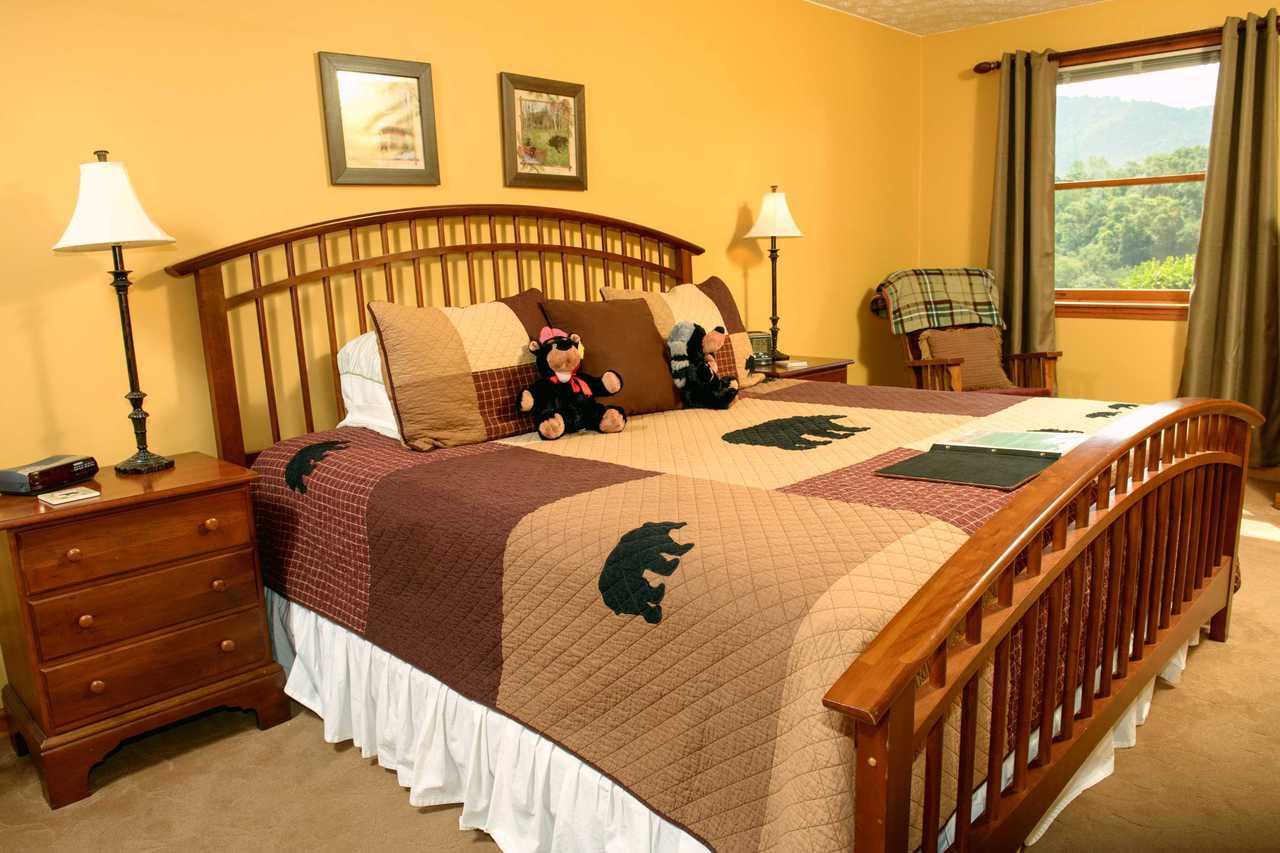 Hideaway Springs
Experience romance in this enchanting suite, featuring a charming cherry king spindle bed adorned with a checkered brown bear quilt. Unwind in the two-person whirlpool tub situated in a cozy alcove off the living room, and enjoy a spacious private master bath with a tile shower. The suite includes a welcoming living room with a fireplace, 50" Roku TV, DVD, and Wi-Fi, as well as a private patio. Share your morning coffee at the intimate bistro table for two, complete with a compact refrigerator, microwave, coffee maker, and wet bar. This suite is the perfect setting for unforgettable moments and lasting memories.
"Berry Springs Lodge is a wonderful place to vacation in the Smokies! Everything is provided in the rooms for comfort and a quality stay. The location is breath taking. What a wonder to step out of our cabin to the sun coming over the mountains with the morning chorus of birds. The innkeeper and staff are all friendly, helpful and personable. The breakfasts and desserts are delicious."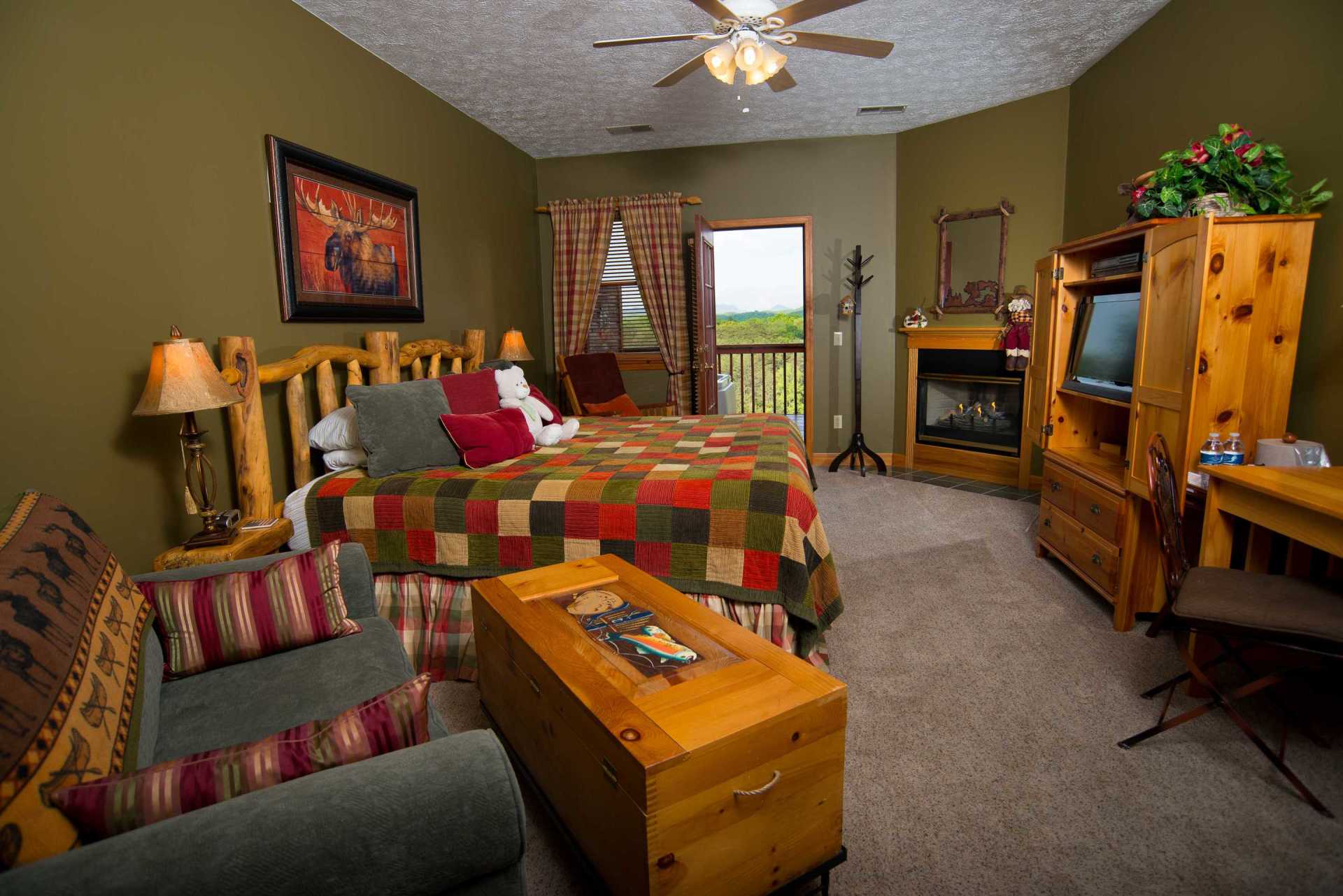 Elite Sunrise Rooms
Sunrise view

King-size bed

Fireplace

Private hot tubs
Watch the sunrise from your private balcony and hot tub, and then relax by your own fireplace.
Honeysuckle Springs

Colorado Springs

Newberry Springs

Holly Springs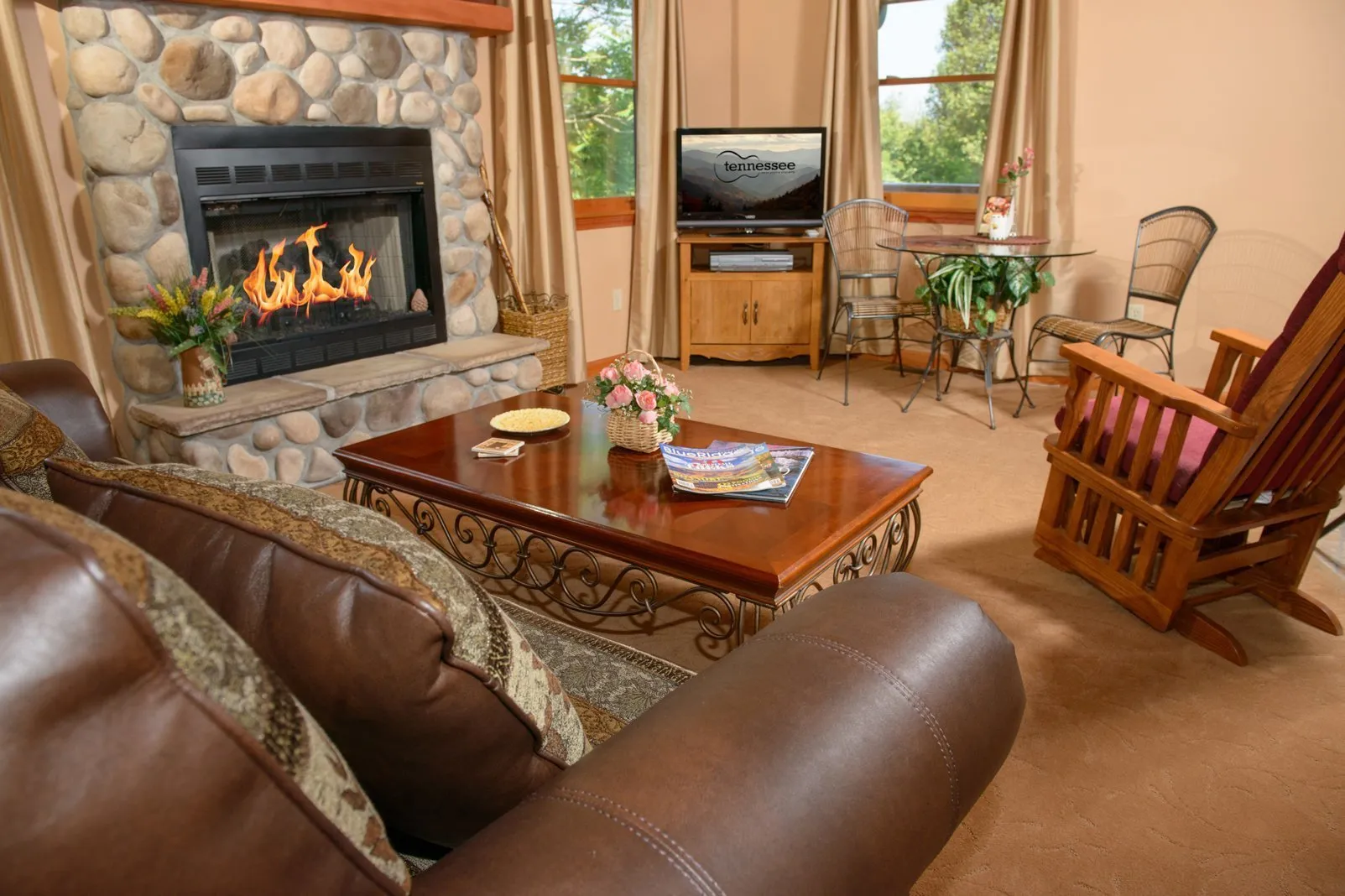 Elite Vista Suites
Mountain view

King-size bed

Fireplace

Living room & kitchen
Our suites offer private Whirlpool tubs, balconies, living rooms, and kitchen items.
Blackberry Springs Suite

Hideaway Springs Suite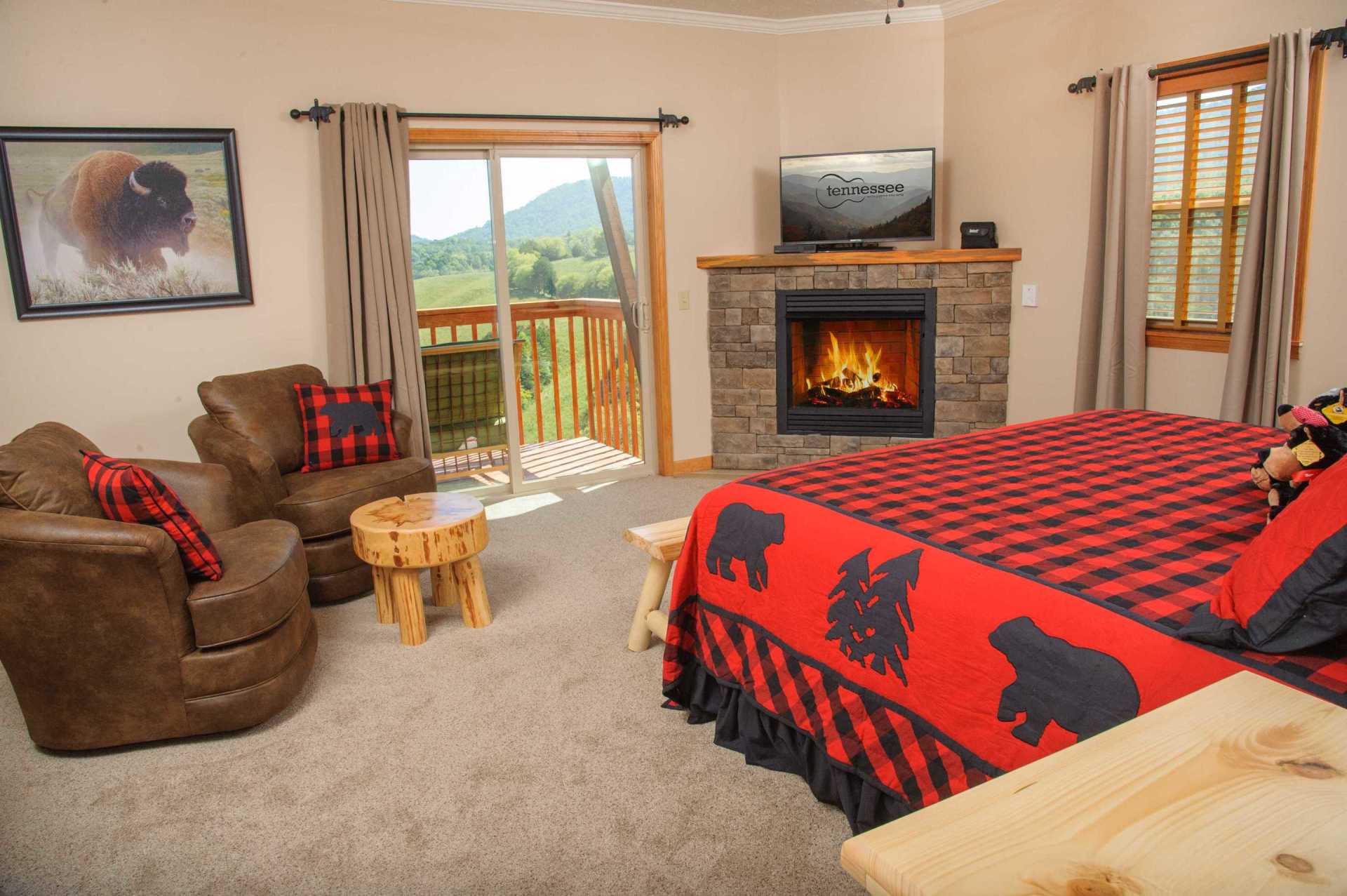 Premium Sunrise Rooms
Sunrise view

King-size bed

Fireplace
These spacious rooms feature sunrise views and balconies with cushioned chairs.
Maple Springs

Buffalo Springs

Autumn Springs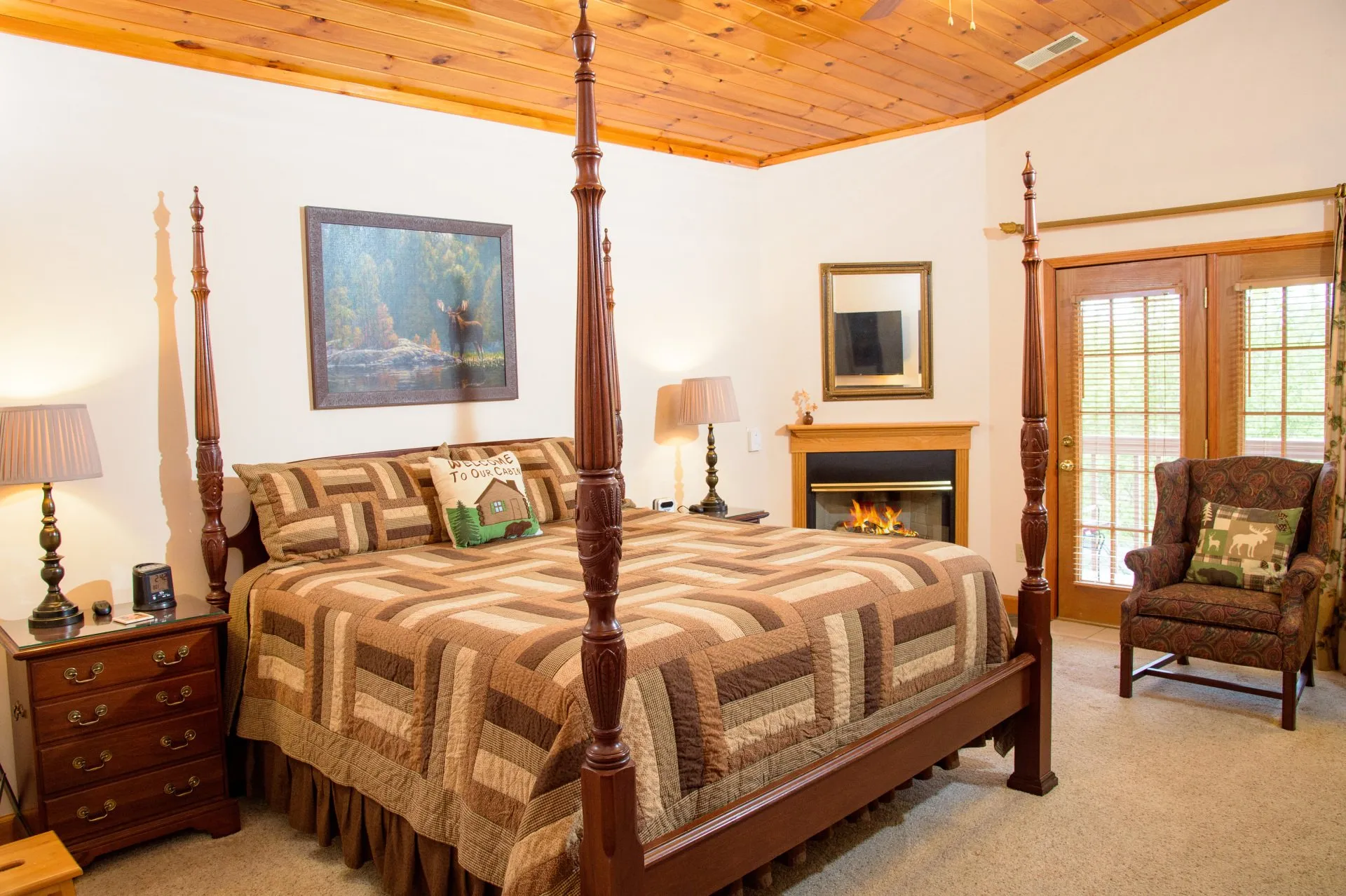 Premium Sunset Rooms
Sunset view

King-size bed

Fireplace
Watch the sunset from your private balcony with cushioned chairs, and then relax by your fireplace.
Royal Springs

Raspberry Springs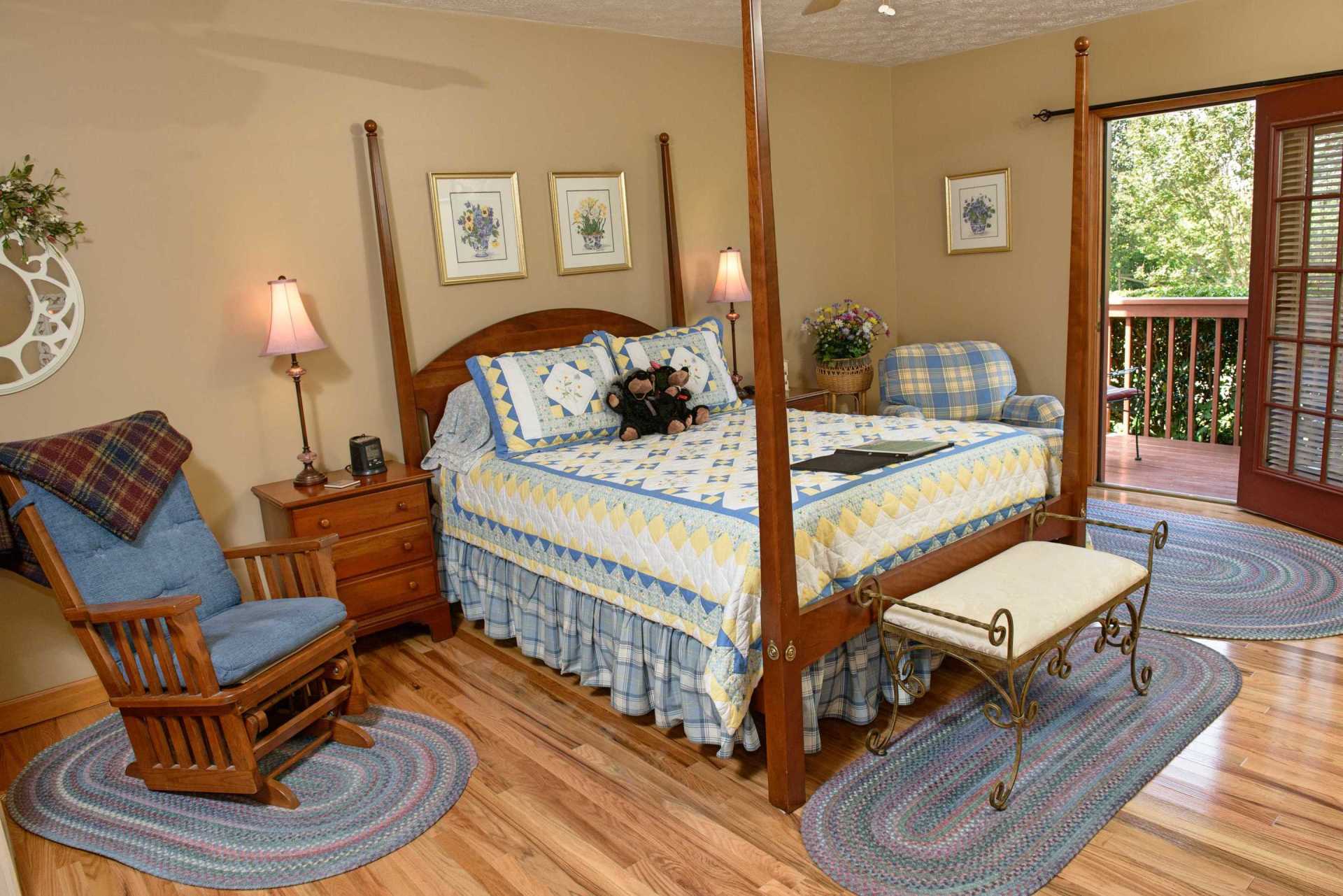 Deluxe Sunset Rooms
Sunset view

Queen-size bed
Our Sunset View Queen Rooms are on the first floor and offer cozy accommodations.
Crystal Springs

Powder Springs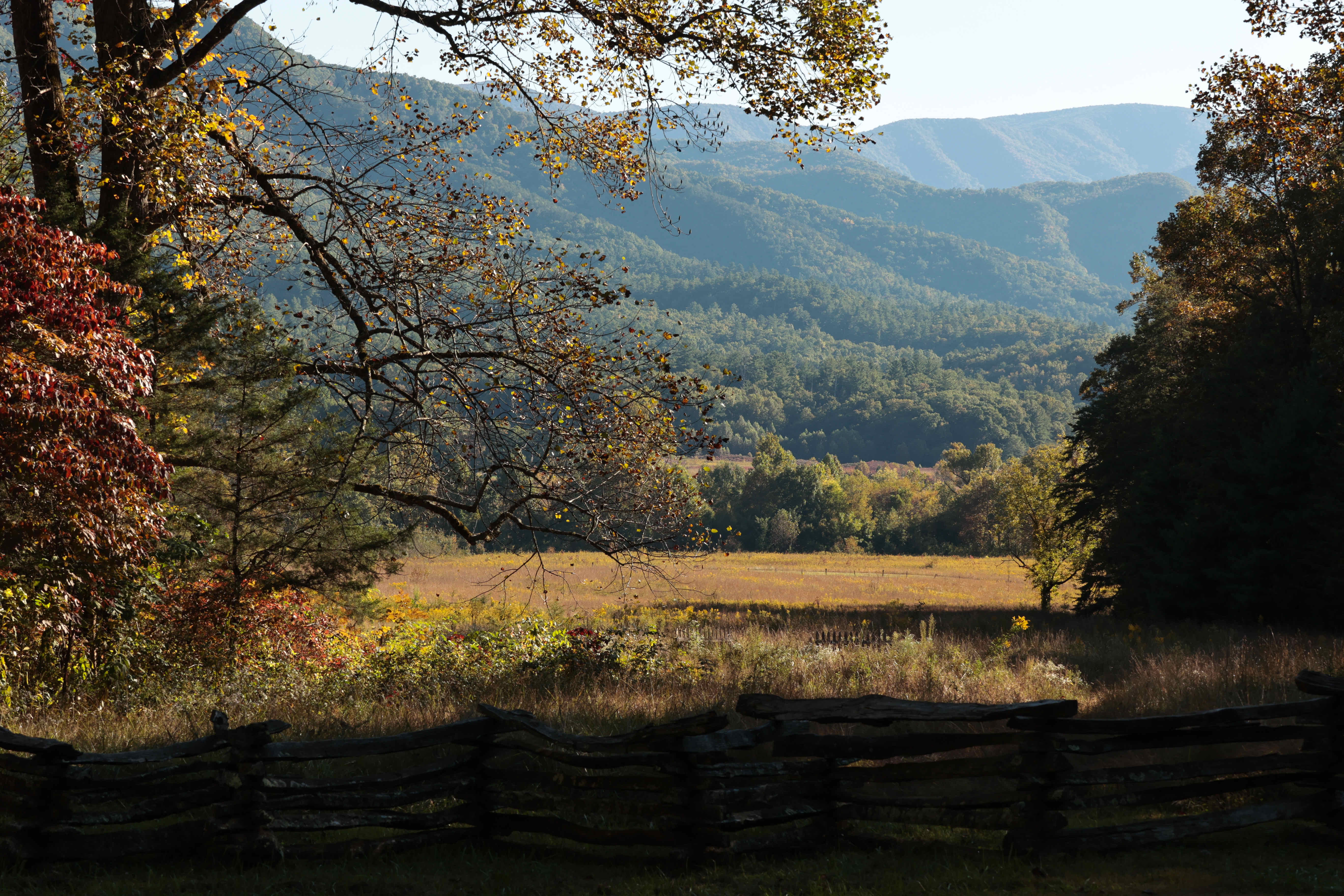 Dining, adventure, and more
All reservations include a fresh-cooked breakfast, dessert, and access to all 33 acres of our property.
Berry springs lodge
Are you ready to book your luxurious romantic getaway?