LUXURY LODGING in the Smoky Mountains
Elite Sunrise Rooms
Discover the perfect blend of indulgence and tranquility in our Elite Sunrise Rooms. Recharge in your king-sized bed, embrace the warmth of the fireplace, and melt away stress in your private outdoor hot tub. Cherish mesmerizing mountain vistas from your balcony and greet each morning with the gentle embrace of the rising sun.
Private hot tub & balcony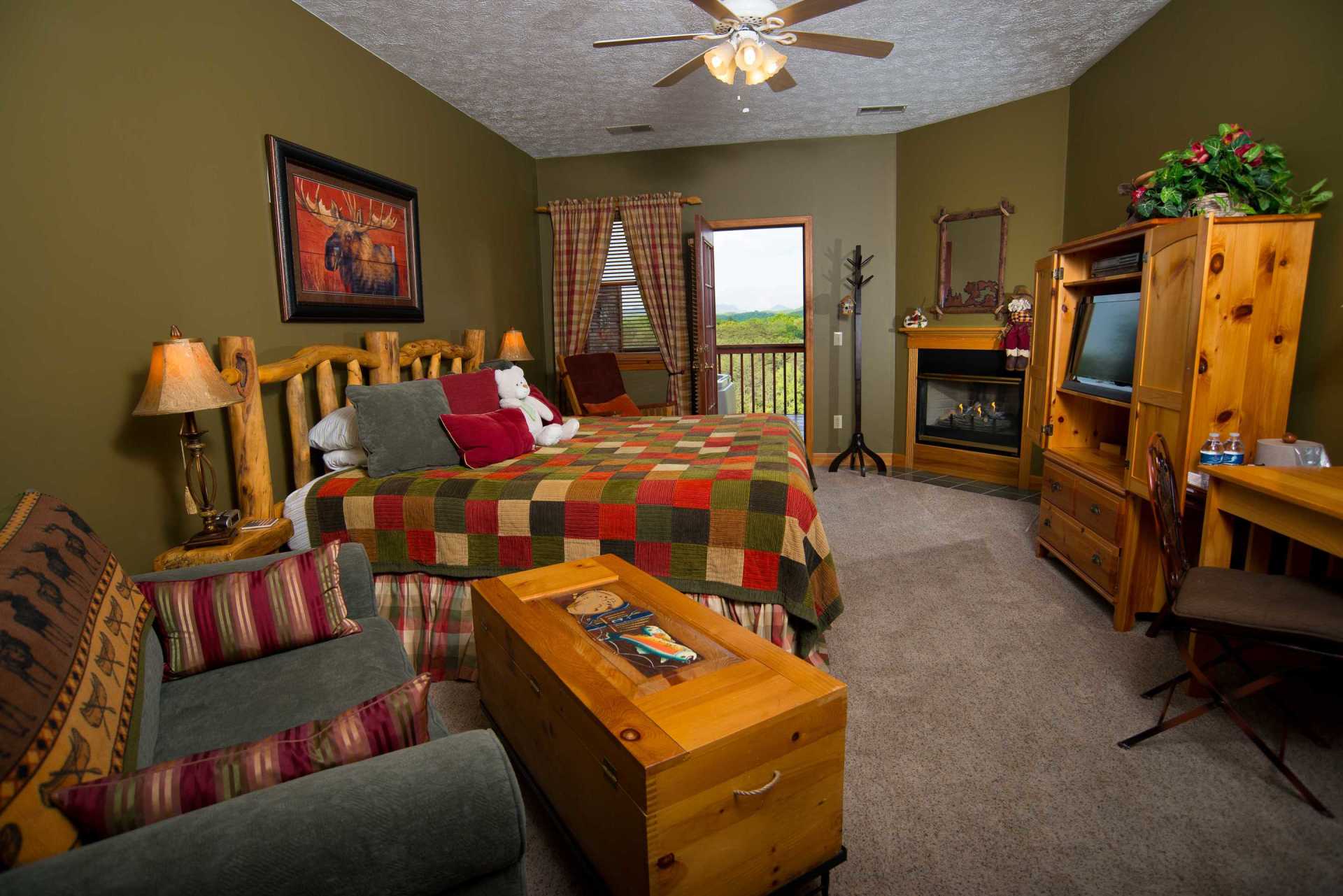 Colorado Springs
Immerse yourself in this rustic retreat, with deep green walls, a checkered quilt, and a cozy love seat for TV or reading. Experience the ideal combination of character and warmth in this inviting space.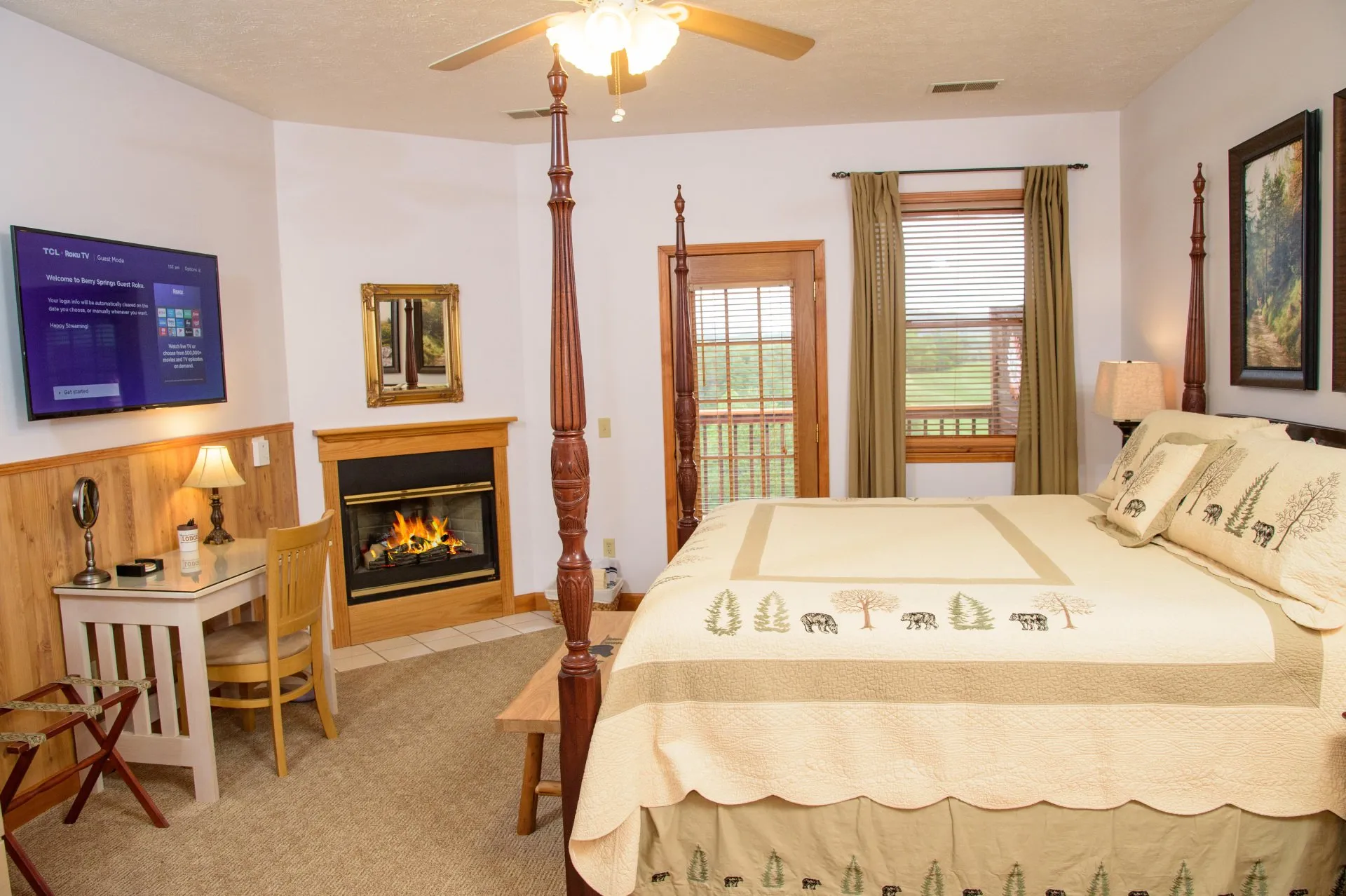 Honeysuckle Springs
Relax in this elegant room, featuring a calming lavender hue, a king rice poster bed, an olive green comforter, and a tasteful floral motif. Discover the perfect blend of sophistication and comfort for your memorable stay.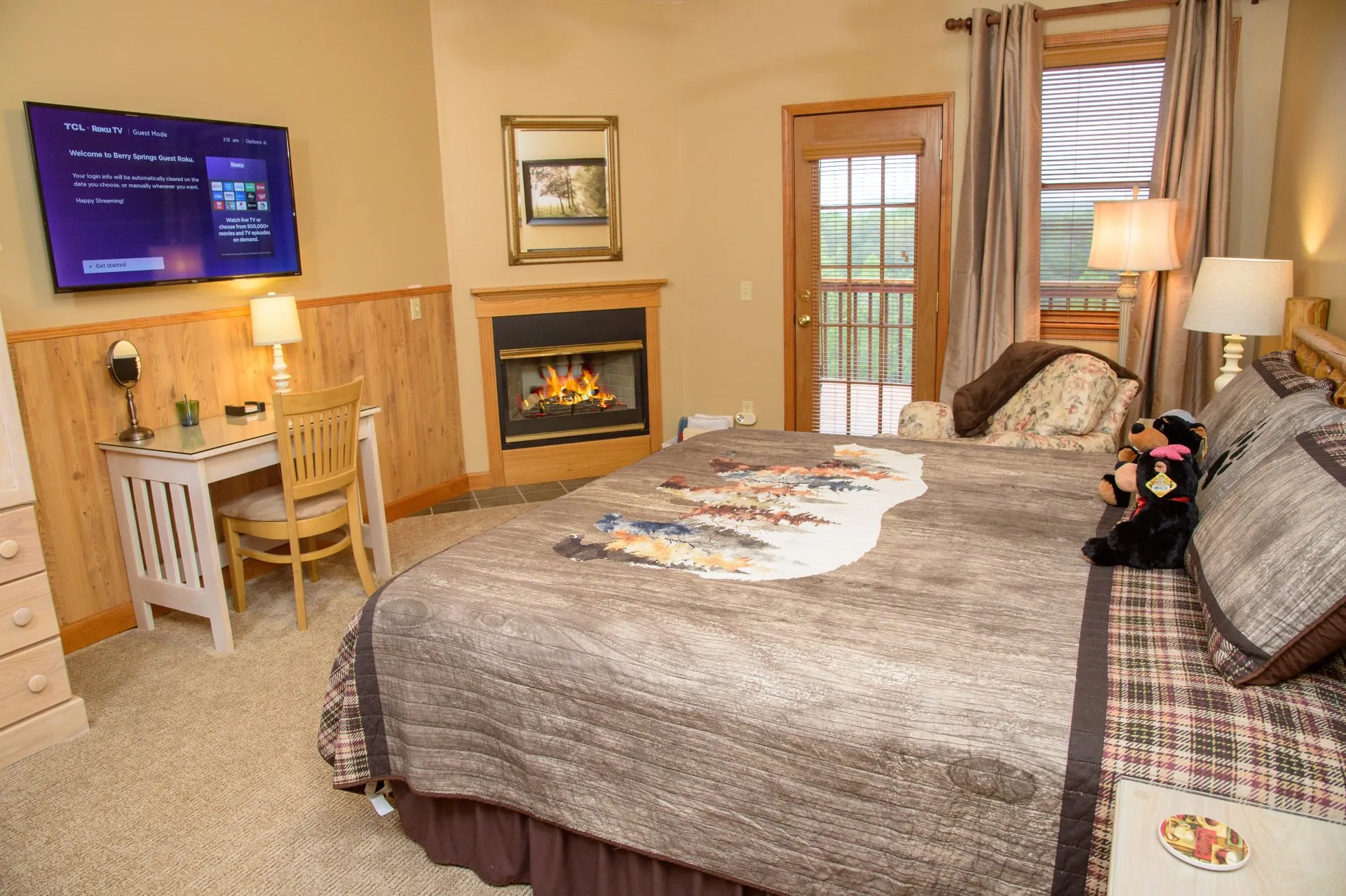 Newberry Springs
Unwind in this soothing sanctuary, adorned with a gentle peach palette, an iron king bed, a creamy green quilt, a floral chair, and an oak rocker. Enjoy the serene atmosphere of this tastefully designed haven.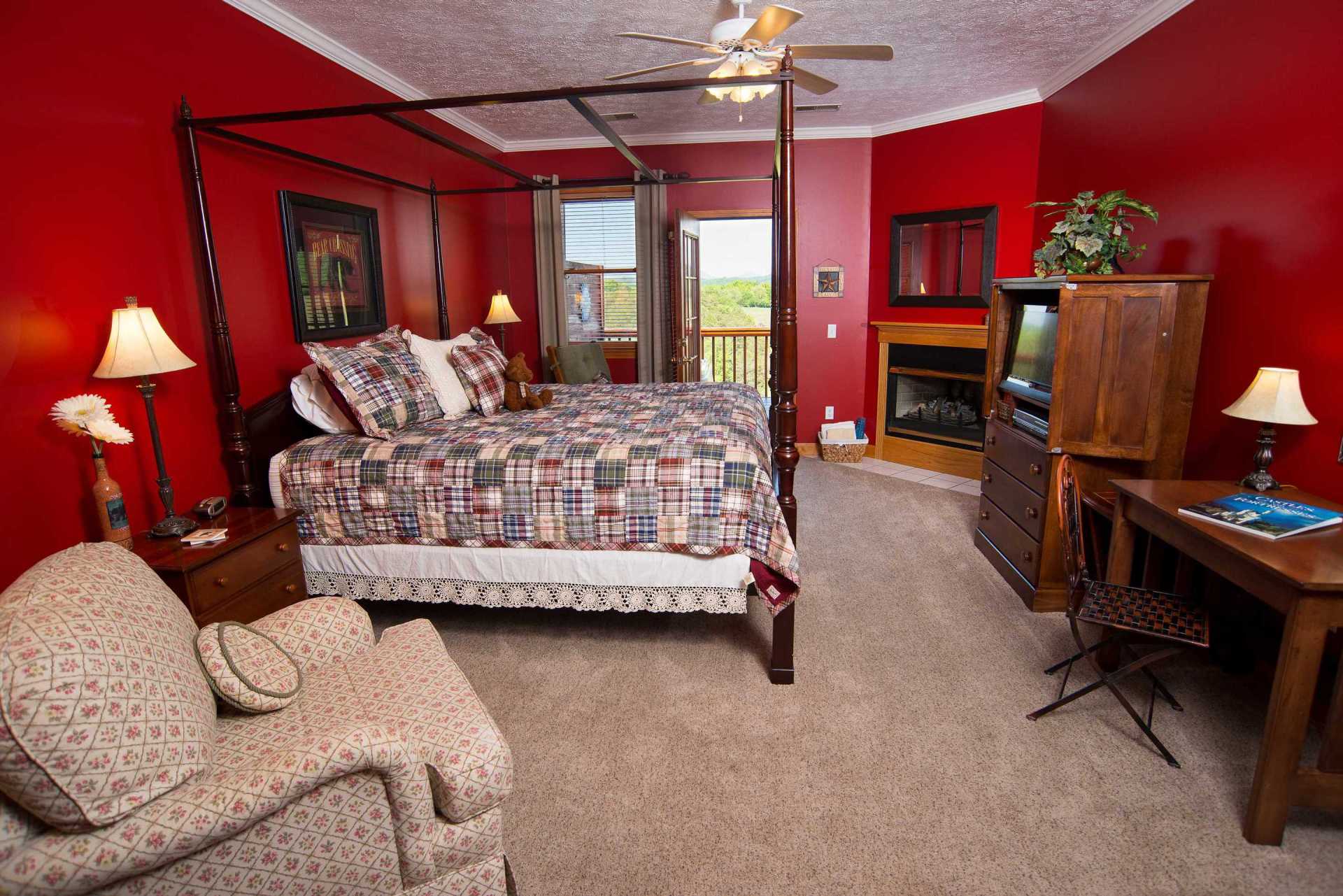 Holly Springs
Indulge in this alluring room, showcasing a seductive red theme, a king canopy bed, a chic checkered quilt, a stylish reading chair, and a classic oak rocker. Embrace passion and relaxation in this enchanting space.
"This was our first time here and won't be the last. Starting with the breakfast each morning to the sweet treats each night, everything was fantastic. Not just our room but the entire place was spotless to the point of shiny!"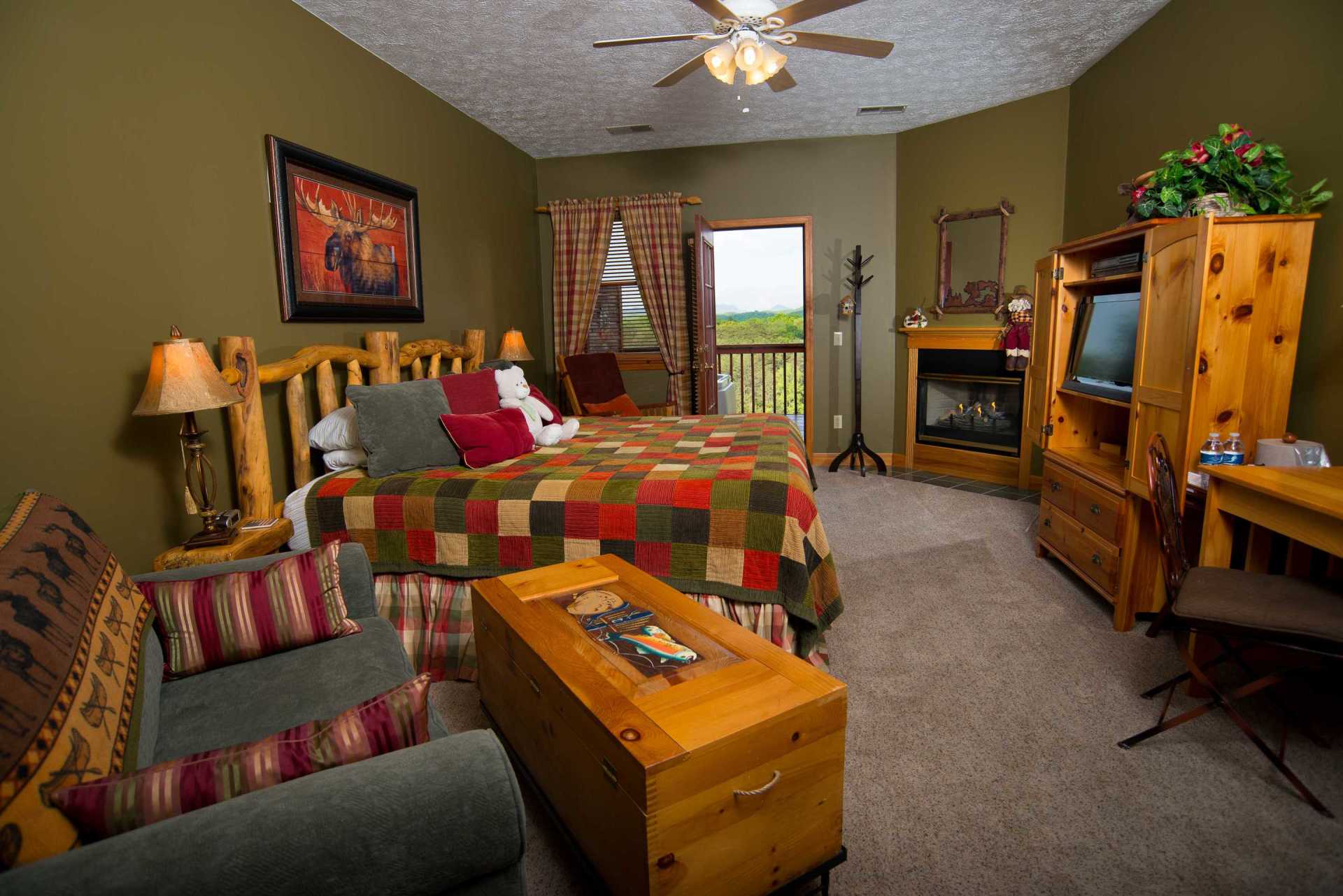 Elite Sunrise Rooms
Sunrise view

King-size bed

Fireplace

Private hot tubs
Watch the sunrise from your private balcony and hot tub, and then relax by your own fireplace.
Honeysuckle Springs

Colorado Springs

Newberry Springs

Holly Springs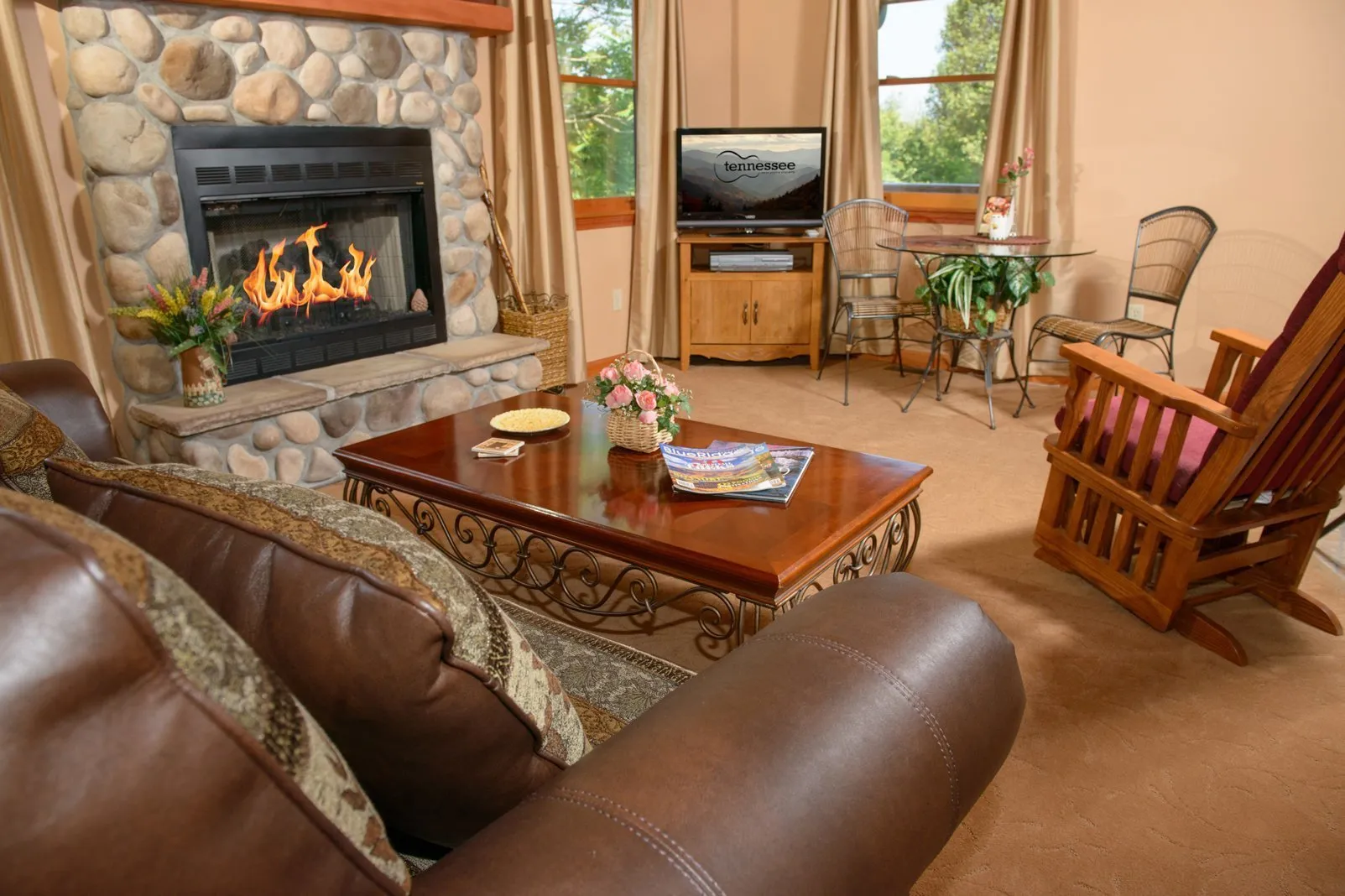 Elite Vista Suites
Mountain view

King-size bed

Fireplace

Living room & kitchen
Our suites offer private Whirlpool tubs, balconies, living rooms, and kitchen items.
Blackberry Springs Suite

Hideaway Springs Suite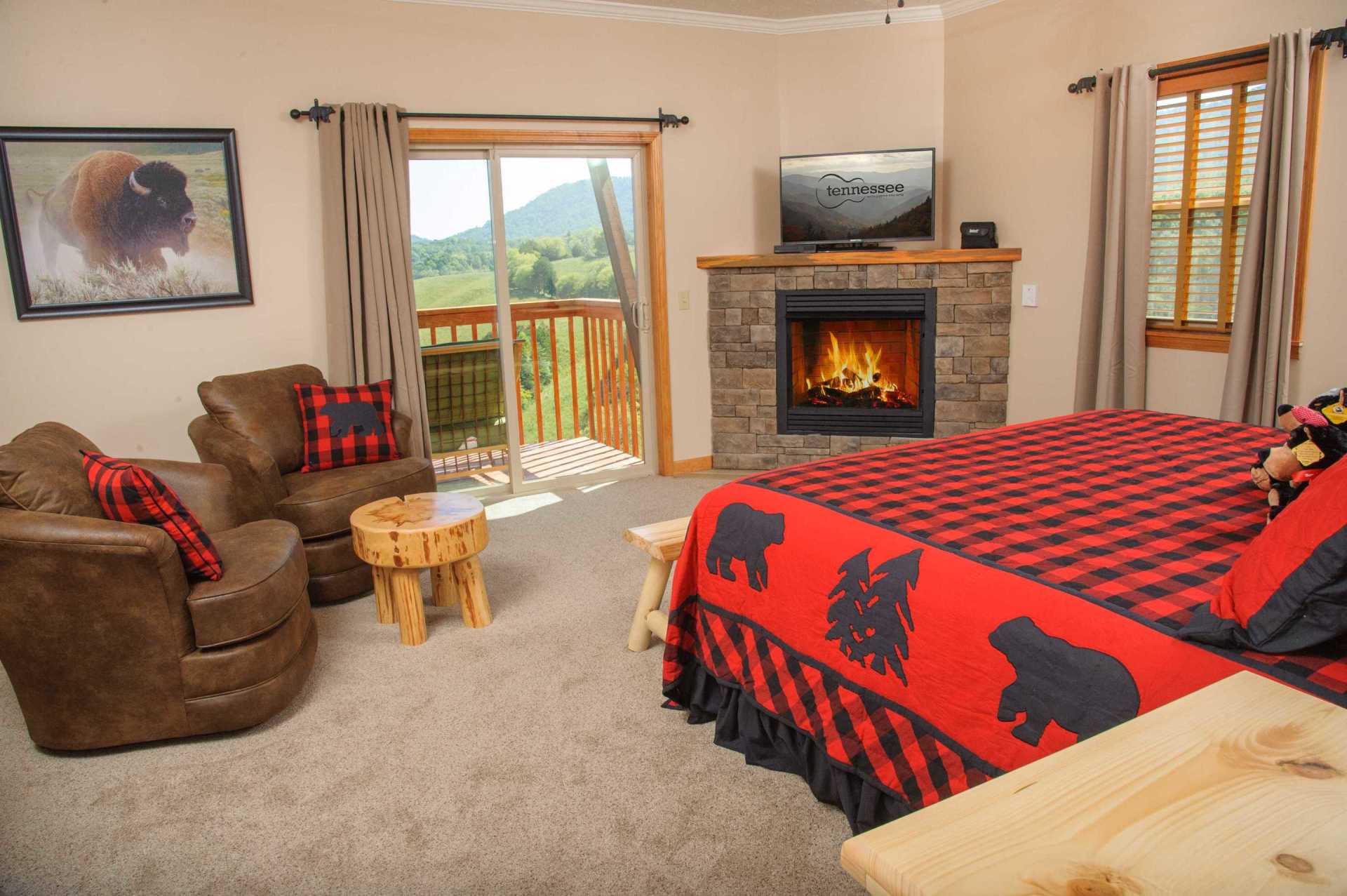 Premium Sunrise Rooms
Sunrise view

King-size bed

Fireplace
These spacious rooms feature sunrise views and balconies with cushioned chairs.
Maple Springs

Buffalo Springs

Autumn Springs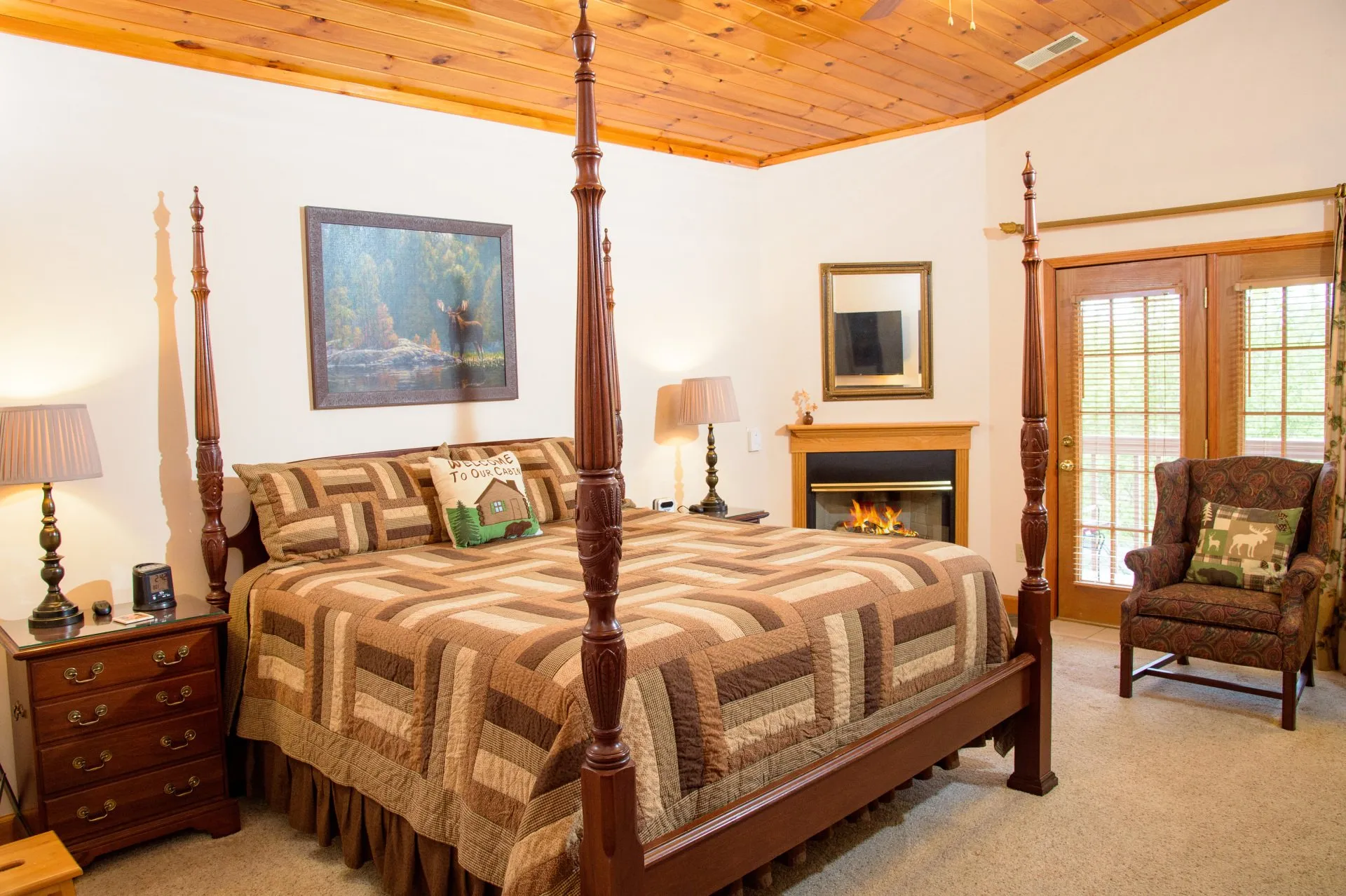 Premium Sunset Rooms
Sunset view

King-size bed

Fireplace
Watch the sunset from your private balcony with cushioned chairs, and then relax by your fireplace.
Royal Springs

Raspberry Springs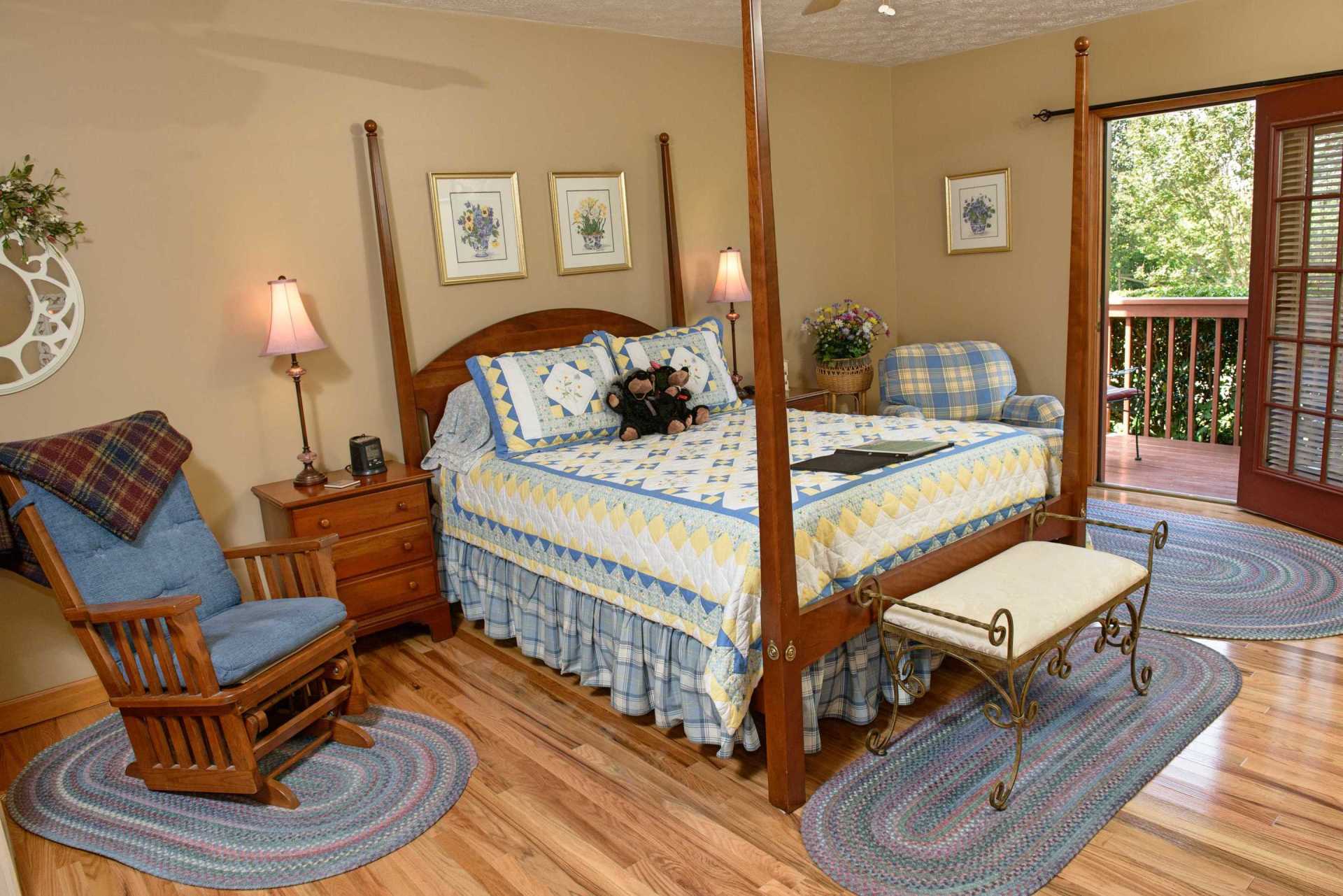 Deluxe Sunset Rooms
Sunset view

Queen-size bed
Our Sunset View Queen Rooms are on the first floor and offer cozy accommodations.
Crystal Springs

Powder Springs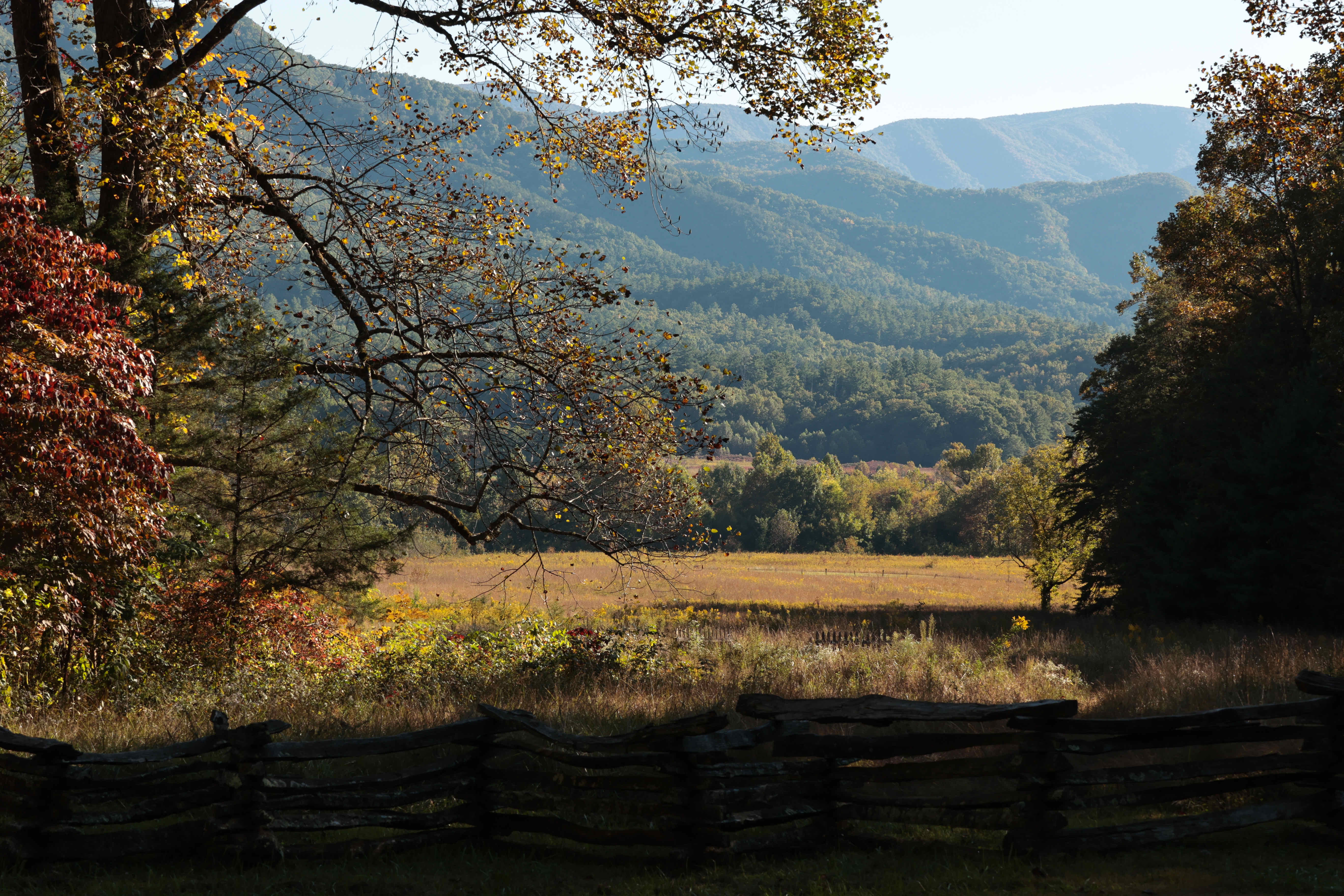 Dining, adventure, and more
All reservations include a fresh-cooked breakfast, dessert, and access to all 33 acres of our property.
Berry springs lodge
Are you ready to book your luxurious romantic getaway?